FRESH SUSHI IN BRIGHTON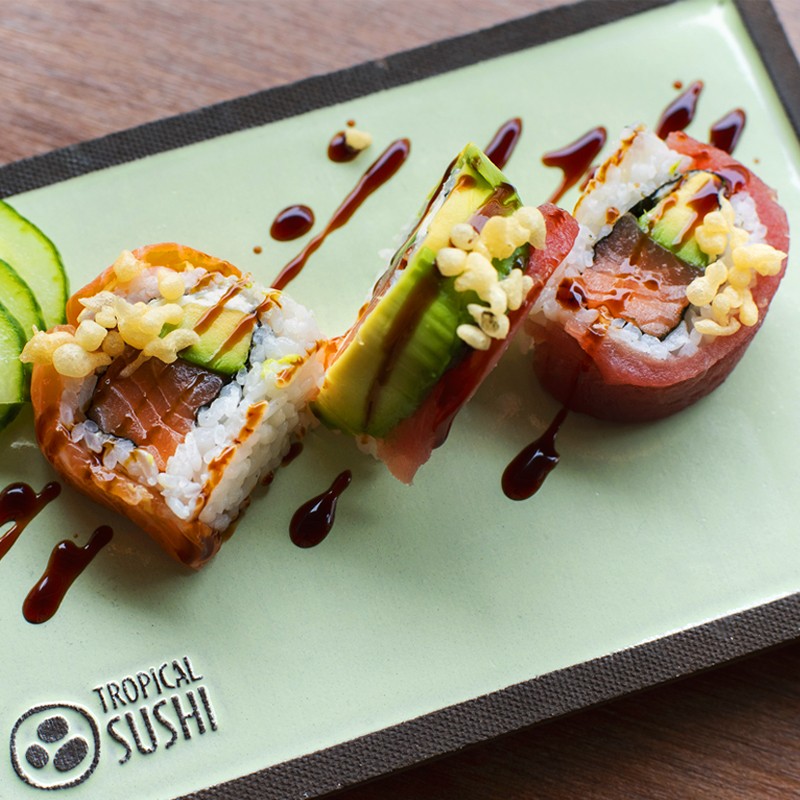 Publish Date: 14/03/2020
Big flavours, small price. At Tropical Sushi we aim to make the best fusion of Japanese and Latina food across the south east. We don't do pre-made or leave our food out for hours upon end, we make our food for the customer in the spot; allowing elements to be spared to suit their taste and any allergies etc. 
We pride ourselves in making our food wallet-friendly, allowing your to have the great taste you deserve without feeling guilty. 
At Tropical Sushi we know taste is important but also making food look good is also important, that's why we take time in creating our rolls to look eye-catching so it can look picture perfect when posting #MealOfTheDay.
We don't just offer sushi rolls, but also poke bowls, rice dishes and much more! We have ensured our menu offers filling dishes with a taste that everyone can enjoy!
You can enjoy the great taste of Latin Sushi in our shop based in the heart of Brighton, 12 Western Road or at the comfort of your own home with the thanks of Deliveroo. We want to make our food available to everyone and therefore our home delivery makes this possible - so pick something to watch on Netflix with a blanket, invite the friends around and enjoy Tropical Sushi! 
We also offer a wide array of dishes for vegetarians and vegans… so what you waiting for, order from us on Deliveroo now! Both adult and kids menus are available, allowing us to cater to all audiences! 
If you have any additional questions - give us a call on 01273727296 or come into our restaurant based at 12 Western Road, Brighton!