SUPPORTING OUR NHS & HOME DELIVERY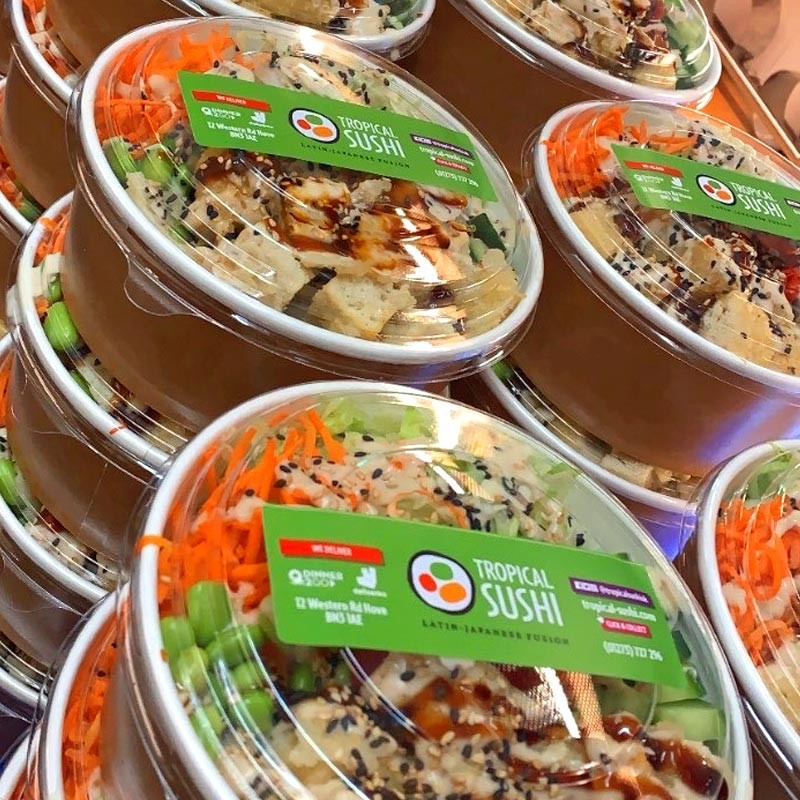 Publish Date: 18/04/2020
Over the past few weeks we have decided to team up with Brighton & Hove Food bank in the effort to help feed the NHS frontline. Providing healthy meals for the front line NHS staff and health-care workers in Brighton. 
Last week produced over 50 poke bowls that went straight to the frontline. We sent off Chicken and tofu poke bowls with sides of rice, cucumber, edamame, lettuce & red peppers. If you live locally and want to support this fantastic cause, please head over to @BHFoodbank on Twitter, Instagram or Facebook where you can find out more information about the great work being done, and if you're looking to donate to this worthy cause please CLICK HERE.
We are still open Mon - Sun (5pm till 11pm) for takeaways and deliveries. You can order our delicious food directly from us by calling 01273 727296. We have our wonderful in house delivery team that can deliver across all neighbourhoods of Brighton to give you your Tropical Sushi fix! You can browse through our entire menu on our website. We serve a wide array of mouthwatering dishes, not just sushi, so there is something the whole family can enjoy when ordering from us. We also have a huge range of veggie and vegan options as well. All of our food is fresh and prepared on the premises each day.