PRESUMING ED'S LAUNCHES COLLABORATION WITH TROPICAL SUSHI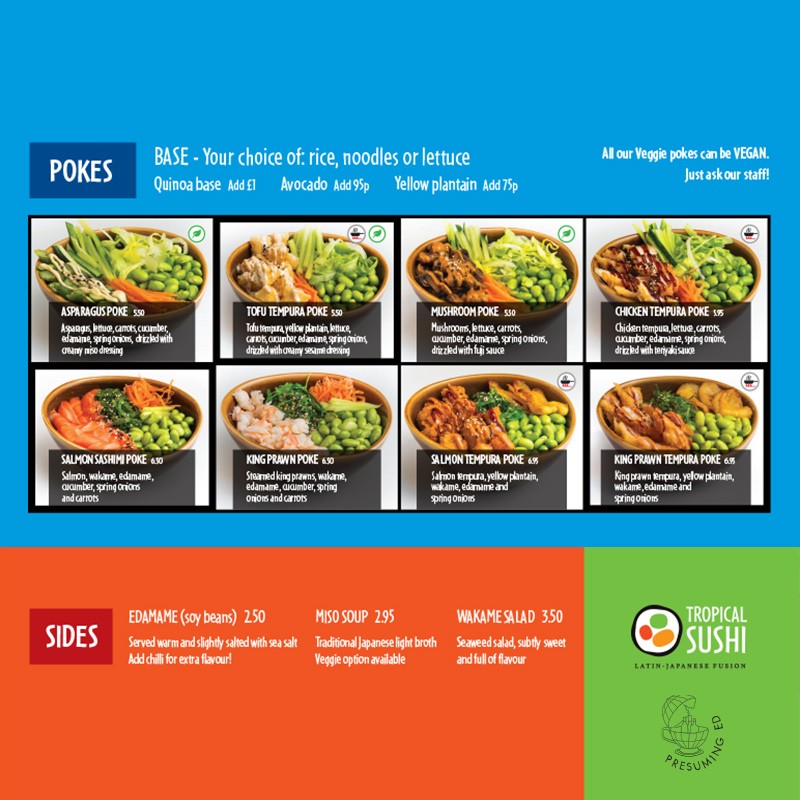 Publish Date: 31/08/2017
The eye-catching, eclectic cafe in London Road that is Presuming Ed's are delighted to announce that the award-winning chefs from Tropical Sushi will be serving a tempting array of Poke Bowls at their colourful London Road cafe from December.
Tropical Sushi have had a whirlwind year since they opened their first restaurant in 2017 with accolades and awards including 'Best Bites on a Budget in Brighton' from The Bravo Food Awards/Restaurants Brighton and the Silver Award from Brighton and Hove Food Festival for 'Best International Cuisine.'
Director Helen Hutton confirmed the collaboration by saying, ' We have had a long relationship with the guys at Presuming Eds and are really excited to be opening a second kitchen in London Road. We already have a great following in Brighton and look forward to meeting everyone at Presuming Eds.'
The coming together of these two much loved Brighton haunts will bring zingy, fresh sushi to the loyal crowd in London Road from Tuesday – Saturday lunchtimes/early evenings.
https://brightonfoodfestival.com