TROPICAL SUSHI: BRIGHTON'S BEST LOVED SUSHI SPOT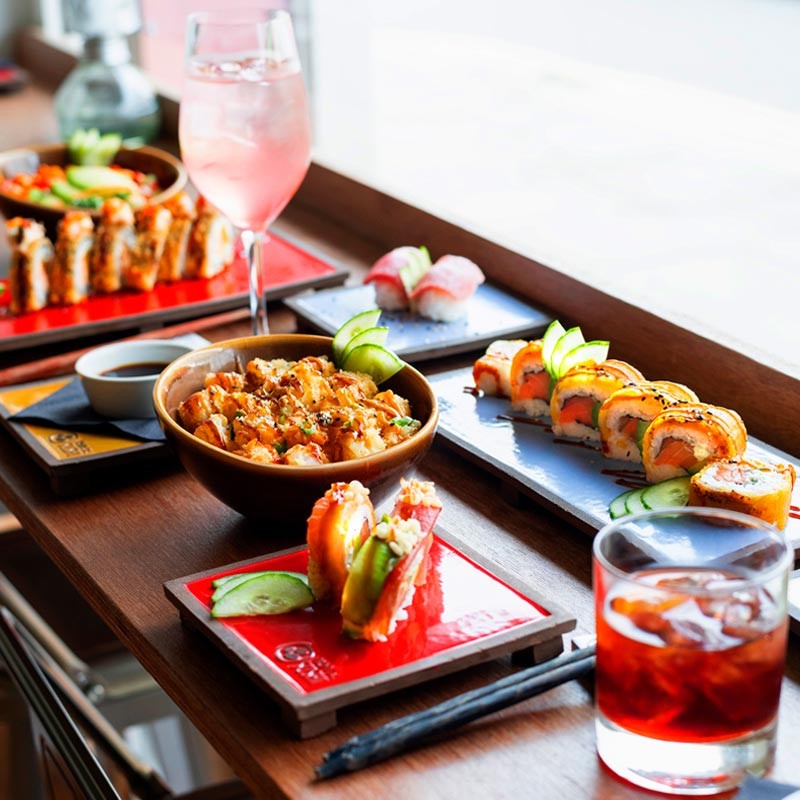 Publish Date: 28/02/2020
Brighton is known for its abundance of culture and diversity; leading the city to have a wide variation of restaurants that showcase different types of food worldwide from Persian cuisine to British traditional fish and chips to try something new. Head to tropical sushi a fusion of Latina and Japanese food put together to create a unique, new and fresh taste to sushi, based in the heart of Brighton Tropical Sushi is easily accessible - however if you want to enjoy the tropical taste at home, they can deliver the food straight to your door. 
In their sushi, there's fresh ocean fish of course, and then there's chicken for the non-fish eaters, and gluten-free for the no wheat-eaters. There's hot, cold, raw, vegan, veggie and just-out-the-sizzle with some drizzle - at Tropical Sushi it's all good... basically offering something for everyone. 
They make your food just as you like to eat it, experimenting with different flavours and serving up our favourite plates so you get the freshest ingredients, every time, made for you with care - and the warmest Latin welcome whenever you join us.
The team is from South America, Venezuela and Colombia to be specific. And they are passionate about recreating the tastes and flavours of home, so you'll find them taking massive pride in their sushi craft. It's a natural part of their Latin spirit. So you know whenever you're with them,
that every bite and taste that leaves their kitchen is all made with love, care and attention to detail so you leave them happy.
Their menu includes ingredients that originate from their home, fused with traditional Japanese techniques. They never pre-make our sushi or leave the rolls on conveyor belts all day... that isn't their style. They want every-bite to be fresh- giving you the real taste of their take on sushi. 
As a company and a team, they are passionate about the environment - so to do their part, they source their ingredients ethically by using reasonable local fishermen and farmers. 
Come find your favourite bite of Tropical Sushi.